MENA presents Moroccan Chronicles: The Films of Moumen Smihi
April 1, 2014
A filmmaker and foundational figure of the "New Arab Cinema" of the Maghreb (Morocco, Algeria, and Tunisia) that began in the 1970s, Smihi is one of the most important Arab filmmakers working today, with a long pedigree of exceptional films that are as fearless in their politics as they are quietly radical in their form. With a strongly developed critical voice and an impressive body of beautifully made films, Smihi is an ideal figure for a retrospective. There will be a series of events on campus to complement the screenings at the Block Cinema.
These events are free and open to the public.
Schedule of screenings:
4/10 The East Wind + The Unlucky Man 7 pm
4/11 44, or Tales of the Night 7 pm
4/17 DOUBLE FEATURE: Moroccan Chronicles + A Muslim Childhood 7 pm
4/18 DOUBLE FEATURE: Girls and Swallows + Tanjawi: The Sorrows of a Young Tangerian 7 pm
More information about the films and screenings can be found at the Block Museum.
You can also listen to our interview with Moumen Smihi and MENA Director, Brian Edwards on WBEZ's Worldview.
Co-Sponsored by:
Buffett Center for International and Comparative Studies
Alice Kaplan Institute for the Humanities and the Harris Lecture Fund
Center for Global Culture and Communication
Additional Sponsorship from:
Department of French and Italian, French Interdisciplinary Group, Department of Radio, TV, and Film, Screen Cultures Program, Center for Screen Cultures, Postcolonial Film Project
Images from our opening reception: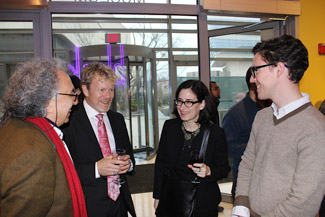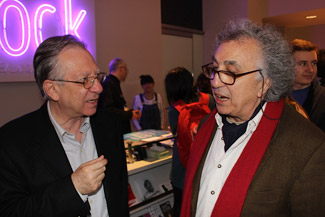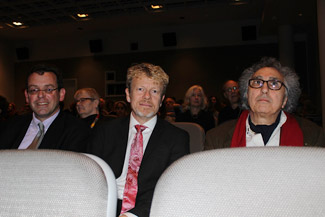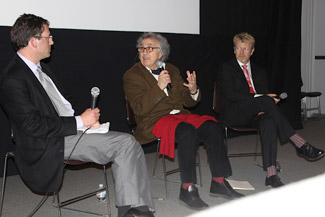 Back to top