MENA Director Brian Edwards in the News
April 1, 2017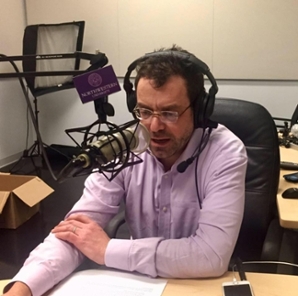 Brian Edwards, Crown Professor in Middle East Studies, Professor of English and Comparative Literary Studies, and Director of the MENA Program, has been in the media of late — giving radio interviews, recording podcasts, writing articles, and being profiled:
The Organist, a monthly podcast from The Believer magazine and KCRW radio in Los Angeles, prominently featured Brian in their recent "Baptism of solitude: Paul Bowles's Morocco tapes" episode. Brian also wrote an introduction to the podcast, "Lose yourself in Paul Bowles's 1959 Morocco tapes."


Worldview, Chicago Public Radio's international affairs program, interviewed Brian, along with the curator Abdellah Karroum, director of Mathaf: Arab Museum of Modern Art, for a segment on "The Artist's Role In The Arab Spring," which previewed the event Generation 00: Cultural Practices before the Middle East Uprisings, which MENA co-sponsored with the Block Museum of Art.
Back to top