Evanston Community Partnerships
MENA Monday Night at the Evanston Public Library
In January 2015, MENA established a partnership with Evanston Public Library as one of its new initiatives in community outreach. This collaboration is built around a series of lectures and public events, all of which are aimed at improving the public's understanding of the region and allowing the space for questions and discussion.
"Evanston residents are interested in the world, and in exploring and interpreting that world through a wide lens. The expertise and quality of Northwestern's MENA faculty and visiting faculty allows us to provide access to renowned academics exploring this region from a great variety of perspectives," said Karen Danczak Lyons, Director of Evanston Public Library.
"Northwestern's MENA program is dedicated to expanding knowledge about and facilitating discussion of a complex and frequently misunderstood region of the world. We are delighted to collaborate with the Evanston Public Library in our shared commitment to public engagement and outreach," said Brian Edwards, Director of Northwestern's Program in Middle East and North African Studies.
2019-2020 Series
September 30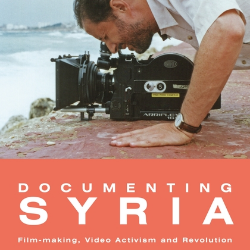 Documenting Syria: Film-Making, Video Activism & Revolution
Joshka Wessels, Malmö University, Sweden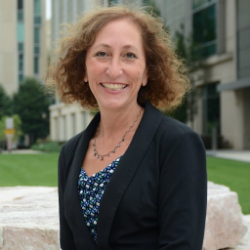 October 21
The Criminalization of Kindness: The Politics of Migrant Rescue across the Sahara and the Mediterranean
Galya Ben-Arieh, Northwestern University
November 4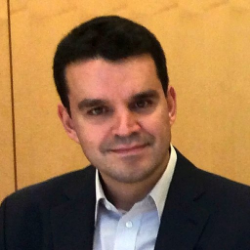 The Rise of Populist Majoritarianism in Turkey and Greece
Ioannis Grigoriadis, Bilkent University, Turkey

November 25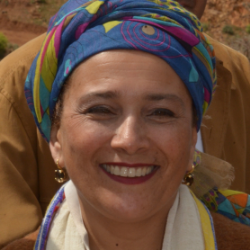 Water, Gender and Politics in Morocco
Anthropologist & Human Rights Activist Jamila Bargach

2018-2019 Series
June 3, 2019
The Border President: The "Muslim Ban," National Security, and the Politics of Religion
Elizabeth Shakman Hurd, Northwestern (details)

May 13, 2019
Refugees and Asylum Seekers — Telling their Stories, Understanding their Journeys (details)
April 29, 2019
Dilemmas of an Israeli Journalist Covering Palestine
Amira Hass, award-winning correspondent for the Israeli newspaper Haaretz​ (details)
April 8, 2019
Voices of Jordan — A Talk by Jordanian Journalist Rana Sweis (details)
March 4, 2019
War Is Coming: Between Past and Future Violence in Lebanon
Sami Hermez, Northwestern University in Qatar (NU-Q) (details)
February 18, 2019
The Saudi-Iranian Struggle for Supremacy
Simon Mabon, Lancaster University (details)
January 28, 2019
Why Alliances Fail: Islamist and Leftist Coalitions in North Africa
Matt Buehler, University of Tennessee (details)
2017-2018 Series
June 4, 2018
Why is Sectarian Conflict on the Rise in the Middle East?
Danny Postel, Northwestern (details)
May 7, 2018
Religious Freedom in Arab States: Who Is Free and What Are They Free to Do?
Nathan Brown, George Washington University (details) 
April 23, 2018
When Law is Not Enough: Controversies over Muslim Rights in the US
Tunisian political scientist Nadia Marzouki (details) 
February 26, 2018
Turkish-American writer Elif Batuman reads from and discusses her novel The Idiot (co-sponsored by the Keyman Modern Turkish Studies Program) (details)
January 8, 2018
The Middle East and North Africa: 2017 in Review—and What to Look for in 2018
Marc Lynch, George Washington University (details)
December 11, 2017
The Risk of War with Iran: Will Trump Kill Obama's Iran Deal?
A Talk by Trita Parsi (details) 
November 13, 2017
Israel's Occupation @ 50: What are the Prospects for a Future Solution?
A Talk by Israeli political scientist Neve Gordon (details)
October 2, 2017
We Crossed a Bridge and it Trembled: Voices from Syria
Wendy Pearlman, Northwestern (details)
2016-2017 Series
June 5, 2017
Understanding Iran's Presidential Election
Saeid Golkar, Northwestern University
May 22, 2017
The Afterlives of Torture: Executive Power versus International Law in the Age of Trump
Lisa Hajjar, University of California – Santa Barbara
April 3, 2017
Workers and Thieves: Labor Movements and Popular Uprisings in Tunisia and Egypt
Joel Beinin, Stanford University 
February 13, 2017
Islamophobia and Islamophilia in Europe: How White Converts to Islam Shape Debates about Race, Immigration, and Religion
Esra Özyürek, London School of Economics & Political Science
January 30, 2017
Prospects for US Middle East Policy in the Next Four Years
Bassam Haddad, George Mason University
November 21, 2016
Is the Quran a 'Good Book'?
Zareena Grewal, Yale University
October 24, 2016
What is Happening in Turkey?
Amberin Zaman, Woodrow Wilson International Center for Scholars
September 26, 2016
Understanding the Real Threat of ISIS
Rami Khouri, American University of Beirut (AUB)
2015-2016 Series
June 6, 2016
Return to Casablanca: Jews, Muslims, and an Israeli Anthropologist
Andre Levy, Ben-Gurion University of the Negev
May 2, 2016
Social Media and the Arab World: Lessons Learned
Driss Ksikes, CESEM/HEM and Editor of Economia, Rabat, Morocco
April 11, 2016
Burning Country: Syrians in Revolution and War
Authors Robin Yassin-Kassab and Leila Al-Shami
March 21, 2016
Islamophobia 101
Tahera Ahmad, Northwestern
February 1, 2016
Beyond Religious Freedom: The New Global Politics of Religion
Elizabeth Shakman Hurd, Northwestern
November 30, 2015
After the American Century: The Ends of U.S. Culture in the Middle East
Brian Edwards, Northwestern
October 26, 2015
The Basij Militia and Social Control in Iran
Saeid Golkar, Northwestern
September 28, 2015
Transcending Nationalism in the Armenian Genocide Debate
Meline Toumani, Journalist and Author; Elizabeth Shakman Hurd, Northwestern; Ipek Yosmaoğlu, Northwestern
May 11, 2015
The History of Iranian Photography
Ali Behdad, University of California, Los Angeles
April 13, 2015
Four Myths about the Middle East
Brian Edwards, Henri Lauzière, Wendy Pearlman, Jessica Winegar (Northwestern MENA Faculty)
March 2, 2015
The Rise of Sectarianism in the Middle East in an Age of Western Hegemony: 1860-2014
Ussama Makdisi, Rice University
January 26, 2015
Diplomacy on the Front Lines in the Middle East
Nabeel Khoury, Northwestern
Back to top